Patricia Coffee Brewers
Rating:
---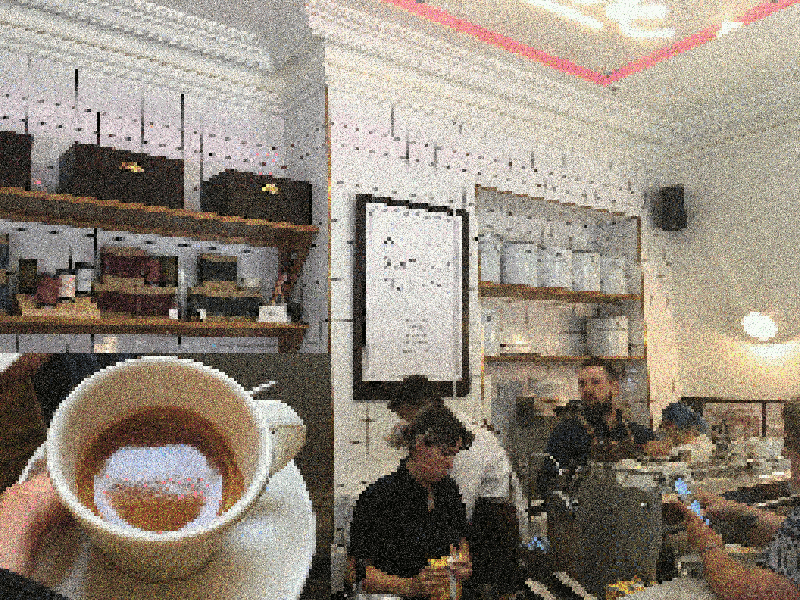 Today I finally received my copy of the Drift magazine, volume 5 (the site seemed unreachable at the time of writing this post, so here's an Archive.org link). This edition covered Melbourne, so naturally, I had to have it.
By the authors' own description, "Drift is a print magazine devoted to coffee culture. Each issue takes us to a different city across the globe, as our writers and photographers dive into what makes a city's coffee scene tick." It's a super glossy and hip magazine apparently aimed at design students, but I found the articles to be surprisingly down to earth. Don't judge a coffee magazine by its typography, I guess. Go buy it.
The magazine actually touched on more than a few subjects I found quite relevant: womens' lack of empowerment in the bro-dominated Melbourne coffee scene since the rising professionalisation of the field,1 a café employing refugees and asylum seekers as a social enterprise, as well as more run-of-the-mill interviews with baristas and pointers to hip cafés in the greater Melbourne area (and gasp, they even talk about coffee bars in Sydney).
Inspired by the newly-arrived magazine, I thought it was time to make the pilgrimage to a place a few people have already mentioned to me: Patricia Coffee Brewers, on the unassuming corner Little Bourke & Little William streets in the CBD. The building is nondescript from the outside, but the hordes of office people (so many suits!) loitering outside and the empty flat white cups everywhere give the gig away.
I had kind of high expectations because of what some acquaintances and the rag had said, so I gathered up my dollar coins and traipsed over after lunch today. It was a typical Melbourne day: sunny, but I wished I'd brought my jumper.
The folks behind the counter were super friendly and lovely. The place was full of suits, bright, and sufficiently hip probably, but mostly just efficient. I ordered the house blend, double espresso, as I usually do. After a while it arrived, and full of anticipation, I tried it.
It was pretty good, I guess. I think it didn't live up to the hype for me. Or perhaps I simply have really bad taste, because maybe the amazing subtlety is lost on me. I did notice that it had notes of.. matcha? That surprised me. Pleasant though. However, after all, considering the hype and the price and all that… I don't know. Probably it's just wasted on me. I feel bad giving what seem like "negative" ratings for what appears to be such an institution here in Melbourne. And it's so easy to be a critic, isn't it? But from the inception of this blog, it was never my intention to have an illusion of objectivity in the ratings. It also was never meant to be a reflection on the – what shall we call it? – intrinsic quality of a coffee. It's only meant to reflect what I, personally, thought of it. Which is fundamentally meaningless in the scheme of things! But hopefully at least one of you out there happens to have similar taste to me, which might make this just a tiny bit useful.
But either way, at the end of all of it, it wasn't a waste of time, wasn't offensive, but didn't really jump out at me either. I guess at least it wasn't a slap in the face like Dukes ;). Lovely humans working there, though, it has to be said. Perhaps I need to start loving milk-based espresso drinks to really find out what the fuss about the Melbourne scene is. However it should also be said that I'm probably really spoiled. As the Drift magazine pointed out, Melbourne really has a rich coffee culture, and few cities that I can think of would it be worth walking into a random coffee bar in a suburb and drinking their espresso. Fine, fine. I'll pack up my old moaning ways and slink back to my critics' cave.
Special mention for the Melbourne's Douchey Dude Baristas tumblr. I actually hadn't come across it yet – thanks Drift. It's putting a finger on many things I wasn't yet able to enunciate myself. More power to you, Alex! ↩